You are now in the main content area
Dr.
Manuel Alvarez
Cuenca
Professor
BEng, BSc, MASc, PhD, PEng
Areas of Academic Interest
Biological nutrient removal

Biological treatment of microplastics

Elimination of endocrine disruptors in water

Spotlight
Growing up, Manuel Alvarez Cuenca had no ambitions to work in the sciences. All that changed when, one day, his uncle turned to him and suggested he become a chemical engineer. "It was an offhand remark, totally out of the blue," says Alvarez Cuenca. "But I decided to look into it."
What Alvarez Cuenca found convinced him. "There were so many exciting career possibilities," he says, "and I could work around the world." After finishing his degree, he took advantage of every opportunity, gaining experience in plastics, oil and gas, and energy generation before he found his true passion: water treatment.
Today, Alvarez Cuenca holds several patents for advanced bioreactors that remove dangerous nutrients like nitrogen and phosphorous from our water. He takes great pride in his students' successes—including wins at water treatment design competitions—and is excited about the strides they are making together.
Currently their research is focused on developing bioreactors capable of eliminating microplastics from rivers and lakes, which are thought to cause developmental, immune, and reproductive problems in humans. "Our profession is vital," says Alvarez Cuenca. "Without purifying our water, there would be no life."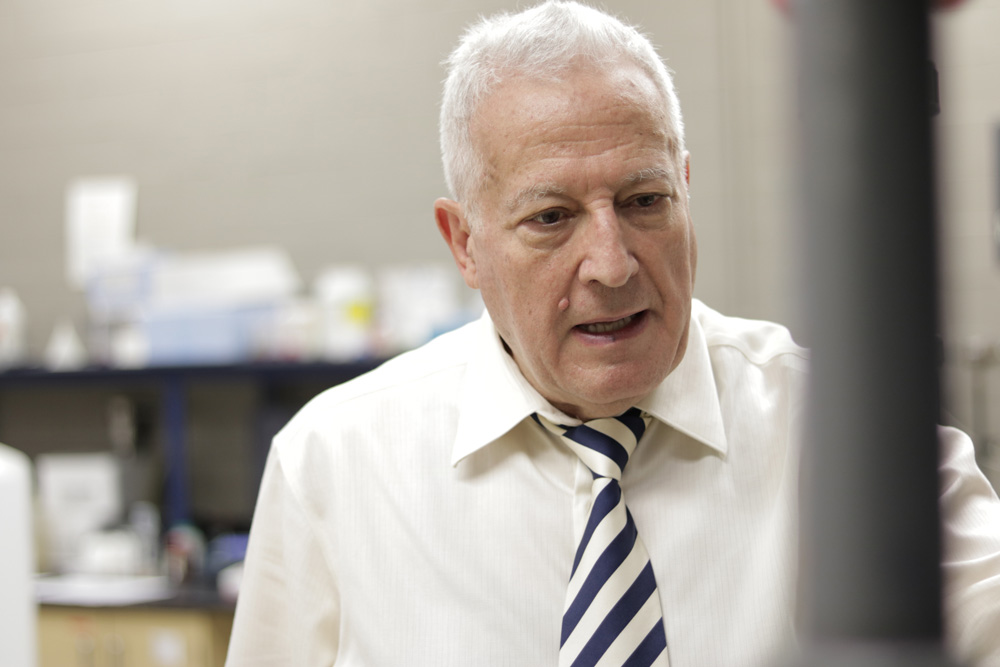 "Engineers improve everyone's quality of life."
Publications
"Nitrification and denitrifying phosphorus removal in an upright continuous flow reactor" by Reza, M and Alvarez Cuenca. Water Science and Technology. IWA Publishing. 2016
"Simultaneous biological removal of nitrogen and phosphorus in a vertical bioreactor" by Reza, M and Alvarez Cuenca. Environmental Chemical Engineering. Elsevier (2016)
Patents
"Simultaneous Treatment of Ammonia and Phosphorus in a Vertical Reactor" US Patent, NO. 9,522,833. Manuel Alvarez Cuenca and Maryam Reza, Issued December 20, 2016.
"Compact Upright Bioreactor for the Elimination of Nutrients (CUBEN)", US Patent No. 8,585,900 B2. Manuel Alvarez Cuenca and Maryam Reza. Issued November 19, 2013.
"The Active Biological Contactor (ABC): A Modular Wastewater Treatment System" US Patent NO. US7402248 B2. Manuel Alvarez Cuenca and Jose Alvarez. Issued July 22, 2008.
Canadian Journal of Chemical Engineering, Reviewer
Esso, 1979-1981
Ontario Hydro, 1981-1986
Endesa, 1986-1989