You are now in the main content area
Yellowhead Institute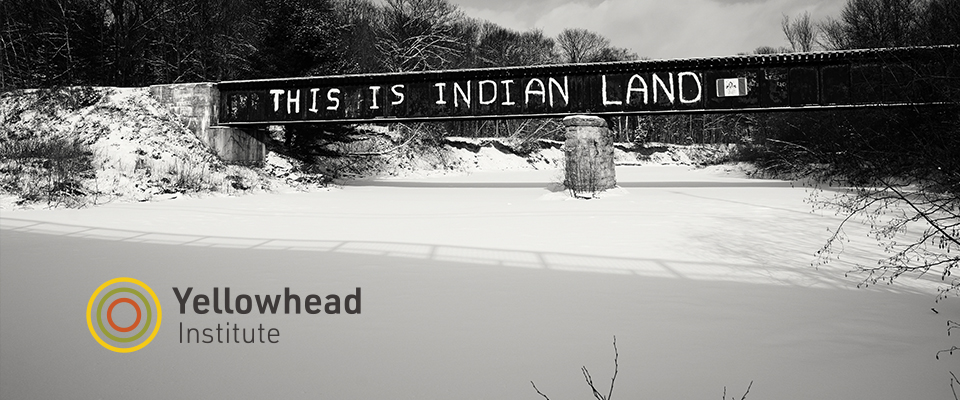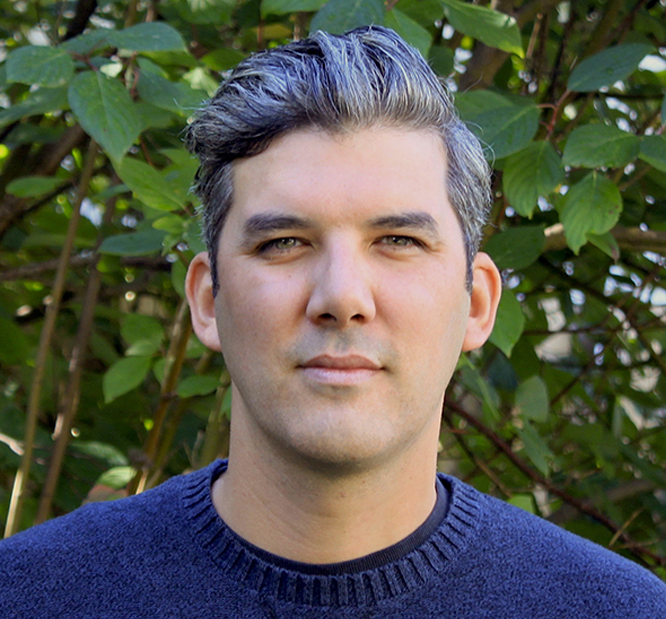 Mission: Yellowhead Institute generates critical policy perspectives in support of First Nation jurisdiction.
Five Core Objectives:
Shaping new governance models and supporting governance work in First Nations communities and urban communities


Influencing policy development and holding governments accountable for policies affecting First Nations


Contributing to public education on the legal and political relationship between first Nations and Canada


Facilitating opportunities for, and supporting Indigenous students and researchers


Building solidarity with non-Indigenous students and researchers
Research and Publications: Yellowhead's research and publications include Yellowhead Policy Briefs that provide timely and accessible information to First Nations on policy and legislative changes at all levels of Canadian government and special longer form reports that take a deeper dive into key questions of governance and settler colonialism affecting First Nation lives in Canada today.
Events & Public Dialogue: Yellowhead hosts a number of workshops, collaborations, conferences, and symposia, including events during Ryerson University's annual Social Justice Week
Awards and Fellowships: Yellowhead aims to encourage and develop the next generation of Indigenous researchers and leaders through fellowships and awards, including an award named in honour of leader and activist Art Manuel, which recognizes impactful Indigenous governance research or practices .
Please visit yellowheadinstitute.org, external link for more information all our initiatives.

Hayden King, Executive Director, Yellowhead Institute; Advisor to the Dean on Indigenous Education
Hayden is Anishinaabe from Beausoleil First Nation on Gchi'mnissing in Huronia, Ontario. He has been teaching Indigenous politics and policy since 2007 at McMaster, Carleton and Ryerson Universities. Hayden's analysis and commentary on Indigenous nationhood and settler colonialism in Canada is published widely. He is a prolific thinker and contributor to the national conversation on Indigenous issues.

Shiri Pasternak, Director of Research, Yellowhead Institute; Assistant Professor, Department of Criminology
Shiri is the author of the award-winning book Grounded Authority: the Algonquins of Barriere Lake Against the State. Her current research involves studying the risk of Indigenous rights in the natural resource extraction economy. She is also a Principal Investigator in a SSHRC Partnership Development Grant called, "Reconciling Sovereignties: New Techniques for 'Authorizing' Extraction on Indigenous Territories."

Damien Lee, Associate Fellow, Yellowhead Institute; Assistant Professor, Department of Sociology
Dr. Damien Lee is a cis-gendered racially-white man who belongs with Anishinaabeg of the northern shore of Lake Superior. He was adopted as an infant into Fort William First Nation in accordance with Anishinaabe law, and raised as Anishinaabe by his family. Dr. Lee's research focuses primarily on the resurgence of Indigenous legal and governance systems, and often considers how such systems are both impacted by and push back against settler colonial law in the present.

Julie Tomiak, Associate Fellow, Yellowhead Institute; Assistant Professor, Department of Sociology
Julie Tomiak teaches courses on Indigenous-Canada relations, decolonization, racism, and qualitative research methods. Working at the intersections of critical Indigenous studies, political economy, sociology, geography and urban studies, Dr. Tomiak's current research projects examine the material and discursive dimensions of ongoing struggles against the dispossession and erasure of Indigenous people, communities, and nations in and from urban space.

Yumi Numata, Communications and Development Coordinator, Yellowhead Institute
Yumi believes that how we work and the processes we use to engage each other are integral aspects of building a sustainable future. Equity, storytelling and capacity building are three areas of focus that inform her work. Prior to joining Ryerson, Yumi was the Communications and Knowledge Mobilization Manager at Youth Research and Evaluation eXchange. She has a Hons BA from U of T in Equity Studies and a MA from at New York University in Media, Culture and Communications.
Help us strengthen the impact of our work.
Your support at this crucial time will help us develop the next generation of Indigenous leaders by providing meaningful mentorship opportunities for students and emerging researchers.
Click here to donate, opens in new window
For more information, please contact:
Allison Urowitz
Director of Development, Faculty of Arts, Ryerson University
416-979-5000 ext.4796
aurowitz@ryerson.ca
Hayden King
Executive Director, Yellowhead Institute
Advisor to the Dean on Indigenous Education
Ryerson University
416-979-5000 Ext. 543483 | hayden.king@ryerson.ca

Yumi Numata
Communications and Development Coordinator,
Yellowhead Institute
Ryerson University
416-979-5000 Ext. 3684 | ynumata@ryerson.ca


Shiri Pasternak
Director of Research, Yellowhead Institute
Assistant Professor, Criminology,
Ryerson University
416-979-5000 Ext. 543507 | shiri.pasternak@ryerson.ca