You are now in the main content area
Lecture Series: Anupama Kundoo
Date

November 19, 2020

Time

6:00 PM EST - 8:00 PM EST

Location

Online

Open To

Public

Contact

alexandra.berceanu@torontomu.ca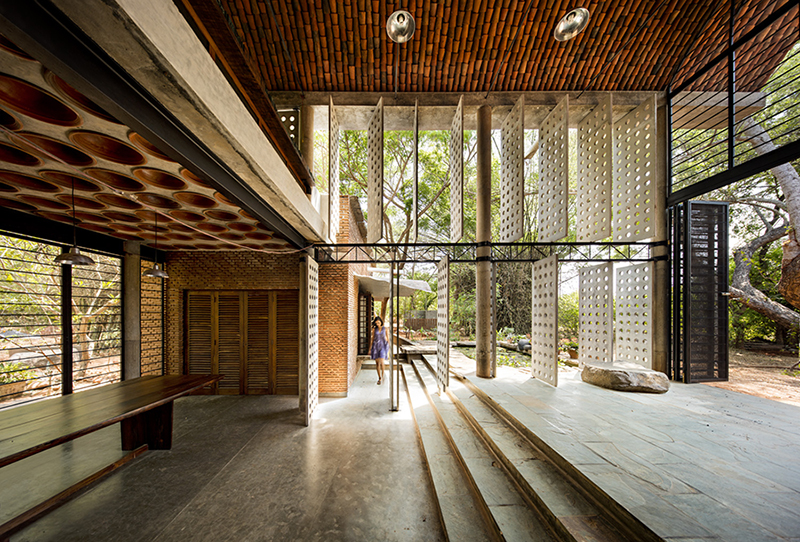 Once you have registered, you will be provided with a link to join the lecture via Zoom. This link will be emailed to you. Only viewers who are attending the lecture via Zoom will be able to submit questions for the Q&A.
This lecture is part of the Pan-Canada Lecture Series, external link, opens in new window which has been initiated by the Canadian Council of University Schools of Architecture (CCUSA). Due to COVID-related restrictions, univerisites have had to reconsider how to approach programming at a time when teaching and learning are happening primarily online. That, coupled with the growing international conversation around diversity, led to the creation of a Pan-Canada Lecture Series for 2020–2021.
Taking Time
Anupama Kundoo will be talking about time as the most essential human resource in the context of the built environment.
About the Speaker
Anupama Kundoo was born in Pune, India in 1967. She graduated from Sir JJ College of Architecture, University of Mumbai in 1989, and received her PhD degree from the TU Berlin in 2008. Her research-oriented practice focussing on material research to achieve architecture of low environmental impact while being socio-economically beneficial, was exhibited twice at the Venice Architecture Biennale, with the installation Feel the Ground. Wall House 1:1 in 2012 and Building Knowledge, An Inventory of Strategies in 2016 and is currently exhibited as a solo show 'Taking Time' at Louisiana Museum of Modern Art, Denmark in 2020.
Anupama Kundoo's practice started in 1990 in Auroville where she worked closely with Roger Anger on Auroville's planning, particularly the urban design of Auroville's City Center, Administration Zone and Habitat Area till his last days. She taught Urban Management at TU Berlin and strengthened her expertise in rapid urbanization and climate change related development issues, about which she has written extensively. She is the author of the bilingual book Roger Anger: Research on Beauty/Recherche sur la Beauté, Architecture 1958 –2008, published in Berlin by Jovis Verlag in 2009.