Cast your vote in the 2023 Board of Governors and Senate elections
June 10, 2023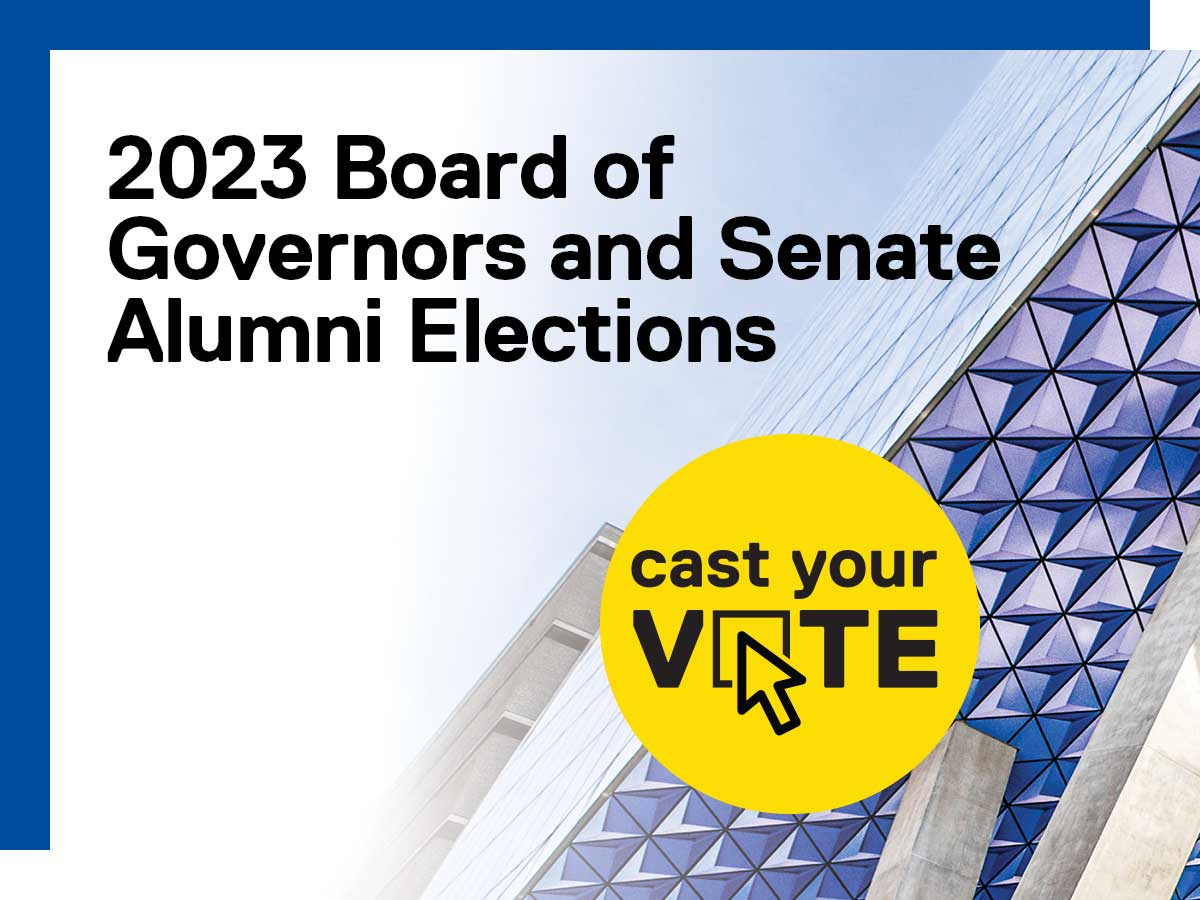 All eligible Toronto Metropolitan University (TMU) alumni now have the opportunity to cast their vote for alumni candidates to represent them on university matters in the 2023 Board of Governors and Senate elections. Voting is open from June 13 to June 23, 2023.
TMU has a bi-cameral governance structure which means that there are two governing bodies working at the university, the Board of Governors (opens in new window) and the Senate (opens in new window) . These two bodies are closely intertwined through the budget process, but remain quite separate from each other in terms of decision-making. The Senate governs all academic matters while The Board of Governors is responsible for the governance of the university. Each of these bodies have alumni representatives who are elected by their alumni peers in an annual election.
Candidates
Board of Governors
Read the candidate biographies and platform statements and vote for one candidate from the list to serve for the 2023-26 term.
Senate
Read the candidate biographies and platform statements and vote for two candidates on the list to serve for the 2023-25 term.
How to vote
Visit the Senate and Board of Governors Election Portal to cast your vote in this year's elections. Eligible voters will have also received the link prior to the voting period.
Alumni access to the Elections Portal will require verification of your voter eligibility through a PIN to ensure secure logins. In order for eligible voters to receive a PIN, the Alumni Relations office must have your most current email address. If you regularly receive invitations to alumni events and/or The Toronto Met Connect, then Alumni Relations has your current email. If you don't receive these types of communications (or you're not sure), update your email address online or email aluminfo@torontomu.ca.
If eligible voters have not received an email invitation containing the voting link by June 14, 2023, please contact aluminfo@torontomu.ca.
FAQs