3 alumni working towards a better tomorrow
April 11, 2022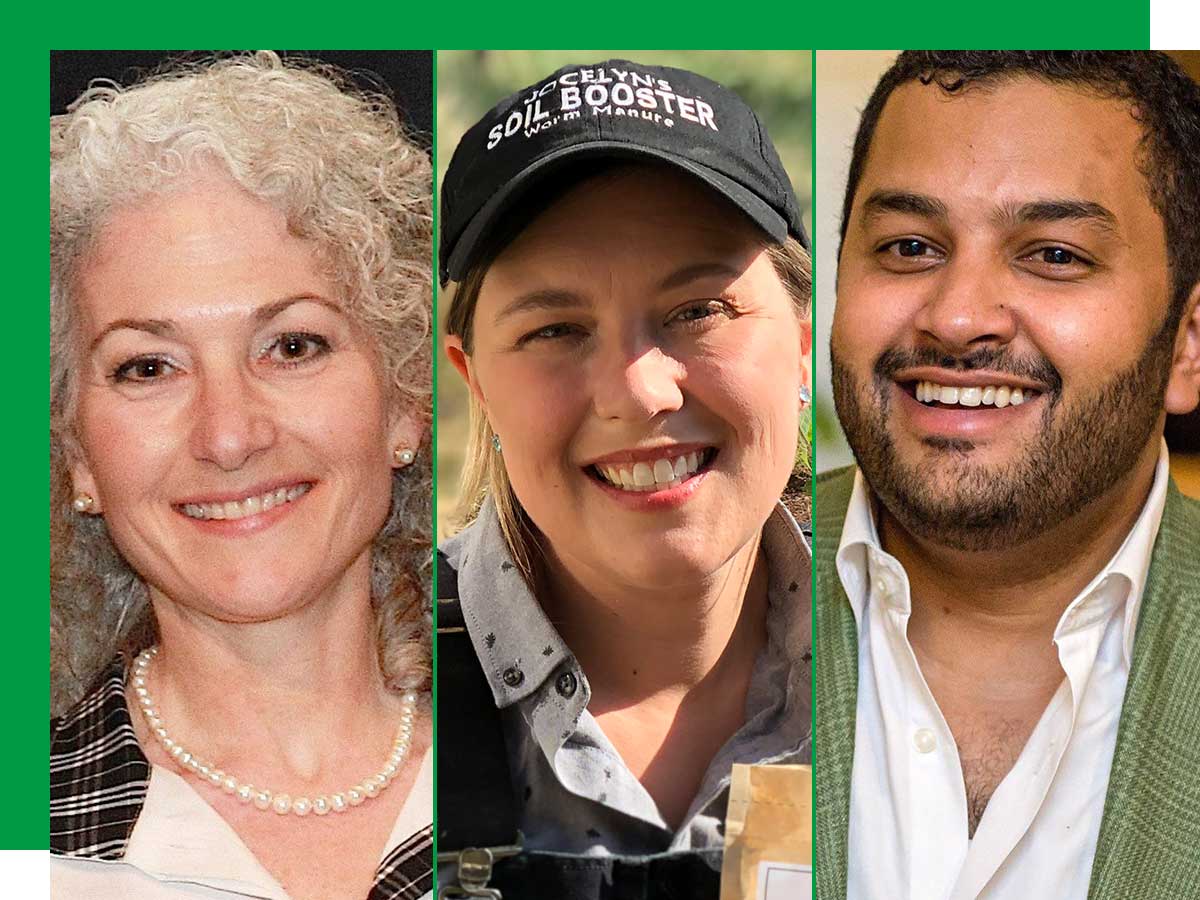 Each year, for more than 50 years, on April 22—Earth Day, we are reminded of our shared responsibility for protecting and sustaining the planet we all call home. In recognition of this year's theme, Invest In Our Planet, we spoke with three alumni and friends working towards building a better tomorrow for future generations.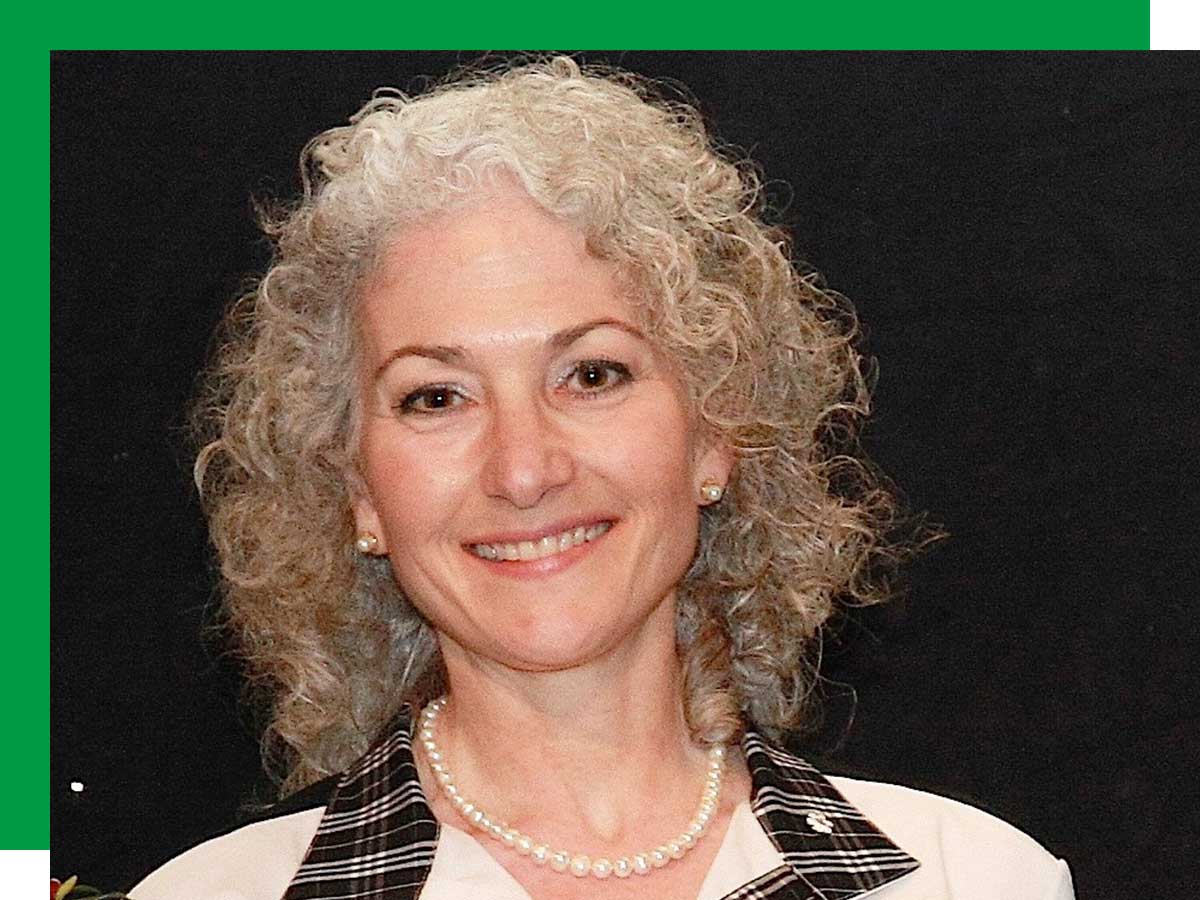 What inspired you to launch Let's Talk Science?
In 1990, most universities were relatively isolated from their surrounding community — they were generally seen as "ivory towers." STEM wasn't a 'thing,' and universities didn't have science outreach offices. So when an economic recession hit and resulted in significant cuts to research funding, the public wasn't too concerned. At the time, I was about halfway through my Ph.D. in physiology, and scientists realized that the public didn't understand their work and wasn't interested in getting behind it. So, supported by a group of graduate students, in 1991, I started a small volunteer outreach project in London, Ontario, to engage local schools with Western University. We were inspired to help students engage with science and learn about research. Volunteer interest grew very quickly, and many teachers wanted us to visit classrooms to lead hands-on activities and talk about our research.
When I graduated in 1993, I was very fortunate to receive support to launch Let's Talk Science formally and full time — and I never looked back. Thanks to more people than can be counted, Let's Talk Science has grown into Canada's largest STEM education and outreach organization. Our mission is to help youth fulfill their potential and prepare for work and citizenship demands in a rapidly changing world underpinned by science and technology. Let's Talk Science has impacted millions of people over the past 30 years. The original volunteer project evolved into the outreach program and is now delivered by volunteers at 53 universities, colleges and research institutes across Canada, including Ryerson University.
Why is it important for children and youth to have access to programming that develops their skills in STEM?
Science and technology innovation is critical for addressing societal challenges like pandemics, climate change, developing sustainable energy, providing healthy food and clean water to a growing global population and more. Unfortunately, many sectors are experiencing talent shortages and forecast this to continue in the coming decades. As technology transforms nearly all aspects of work, STEM-based talent is in high demand. However, too many students continue to graduate high school without senior STEM courses, closing doors to many college and university pathways.
Meaningful engagement in STEM-based programming builds knowledge, skills, and characteristics beneficial for everyone – not just specialists – such as critical thinking, resiliency, information management, communication, problem-solving, etc. Scientific literacy can also help protect people from negative impacts related to disinformation and misinformation. Let's Talk Science takes an evidence-informed approach to programming and addresses fundamental barriers to youth STEM engagement.
What impact do you hope your organization will have on the lives of Canadian youth?
The Let's Talk Science team is determined to positively impact all 6.5 million school-aged youth in Canada to help them prepare for their futures. There are fewer school-aged kids in this country than in the state of California; we need all their creativity, curiosity and contributions in the coming decades!
We believe the world needs STEM to tackle critical global challenges, and STEM needs diverse voices and perspectives. As we look towards 2030 and beyond, Let's Talk Science remains deeply committed to delivering on the principles of equity, diversity, inclusion, accessibility and reconciliation. We're expanding our programming about climate education and digital literacy, incorporating traditional knowledge in interesting ways. Building on our historic commitment to collaboration, we're supporting long-standing partnerships and building new ones that connect the worlds of STEM and education. Our volunteer network ensures that youth have access to meaningful role models who help them build a sense of belonging. It has been quite an adventure; what more could anyone ask for in a career?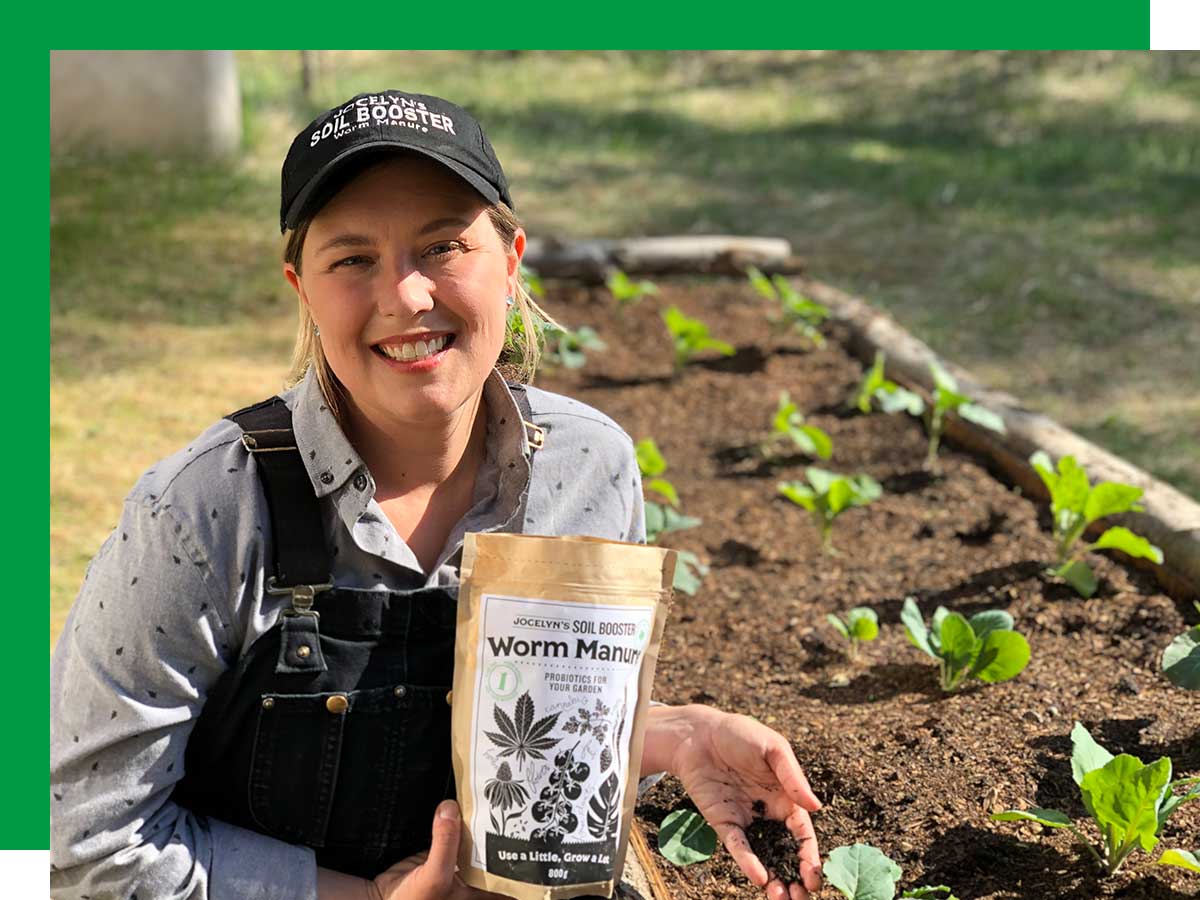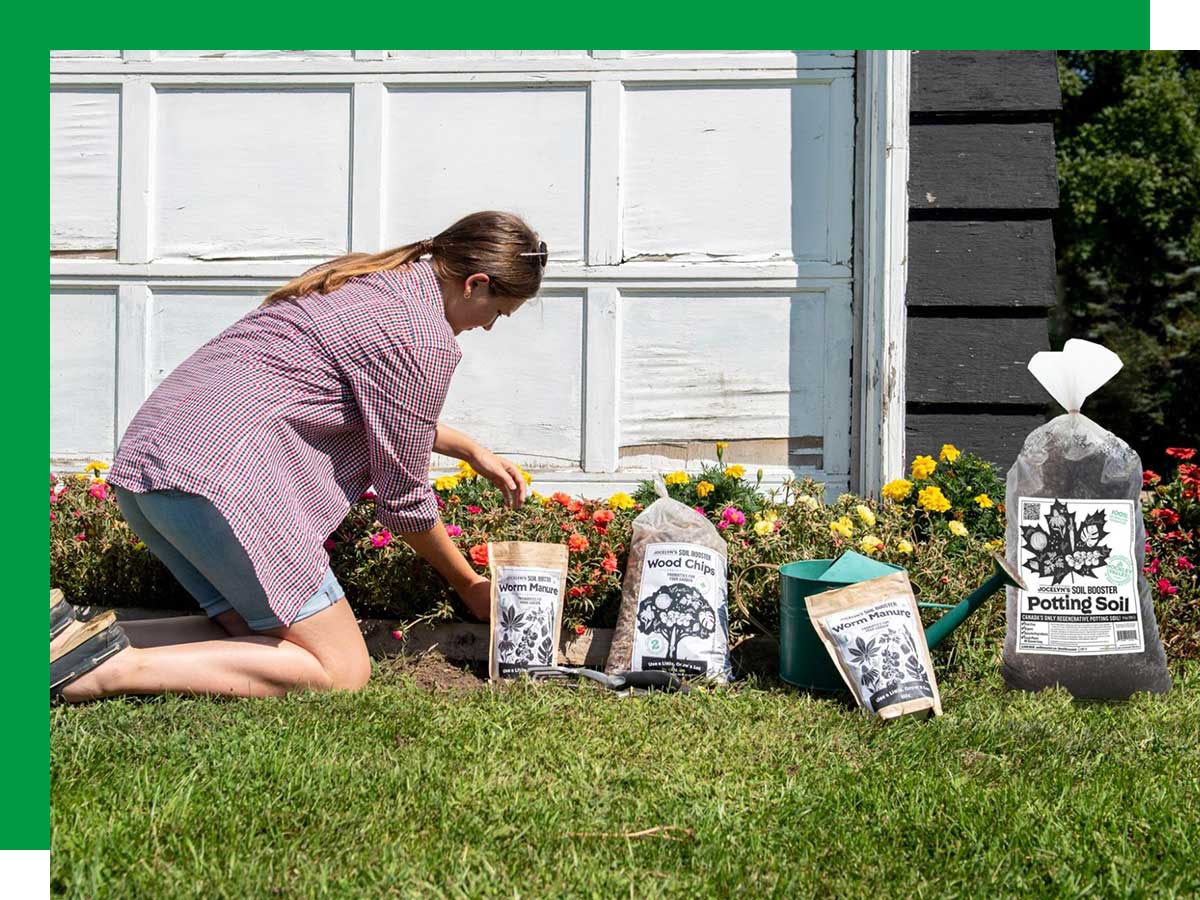 What inspired you to start Wastenot Farms?
The idea for Wastenot Farms began when I worked at a big waste management company and learned the company sent their food waste to a landfill instead of composting because it was cheaper. I knew worms could transform organic waste into soil, and I was determined to see this worm technology, known as vermicomposting, applied on a commercial scale.
A natural food co-op was willing to trial the service, and after three months, the results were mixed. The worms did a great job converting food scraps into soil. However, the office employees did not appreciate the fruit flies assembled around the worm bins. At that point, I had a big decision to make: either move two hours north of the city to live with my Aunt and raise the worms in her barn — or give up on the business idea. Fortunately, I stuck with it and now have over a million worm workers making Jocelyn's Soil Booster regenerative growing products.
What are some challenges you've faced throughout your business journey?
Our biggest challenge was when COVID hit. We had to pivot our business model from a B2B food waste collection model (that serviced 50 offices in the downtown core) to a B2C product manufacturing business focused on creating premium consumer home and garden products. We adjusted to the challenges associated with a highly seasonal cash flow, anticipating supply and demand, and significant capital cost requirements. What keeps me going is the knowledge that the soil products we make will grow healthy plants, people, and a healthy planet. Regenerative growing techniques are the best tool to solve the climate crisis while ensuring we have healthy food for generations to come.
What impact do you hope your company will have on the environment?
Since 2013, Wastenot Farms has embodied regenerative farming principles and practices. This includes sourcing local food waste for the worms, mixing this material with recycled wood chips from a local arborist, using recycled containers to hold our worms, and doing this all in a passive, straw-bale barn that is naturally kept warm by the sun.
Since our early beginnings with one small worm bin, we've kept over 150,000 lbs of waste out of landfills. As a result, we helped prevent creating methane gas, a hazardous air pollutant and greenhouse gas emitted from the decomposition of organic matter in landfills. This means each bag of Jocelyn's Soil Booster is climate positive. In other words, the amount of carbon removed from the atmosphere by producing the product is greater than the amount created by making that product.
Ultimately we hope to serve as an example of a successful triple-bottom-line company that scales to have a national presence, addressing the 50% of food in Canada that goes to waste. We are also empowering as many Canadians as possible to understand that regenerative growing is the "soil solution" that can simultaneously tackle food waste, climate change, and food security issues. Together we can grow healthy plants, healthy people and a healthy planet!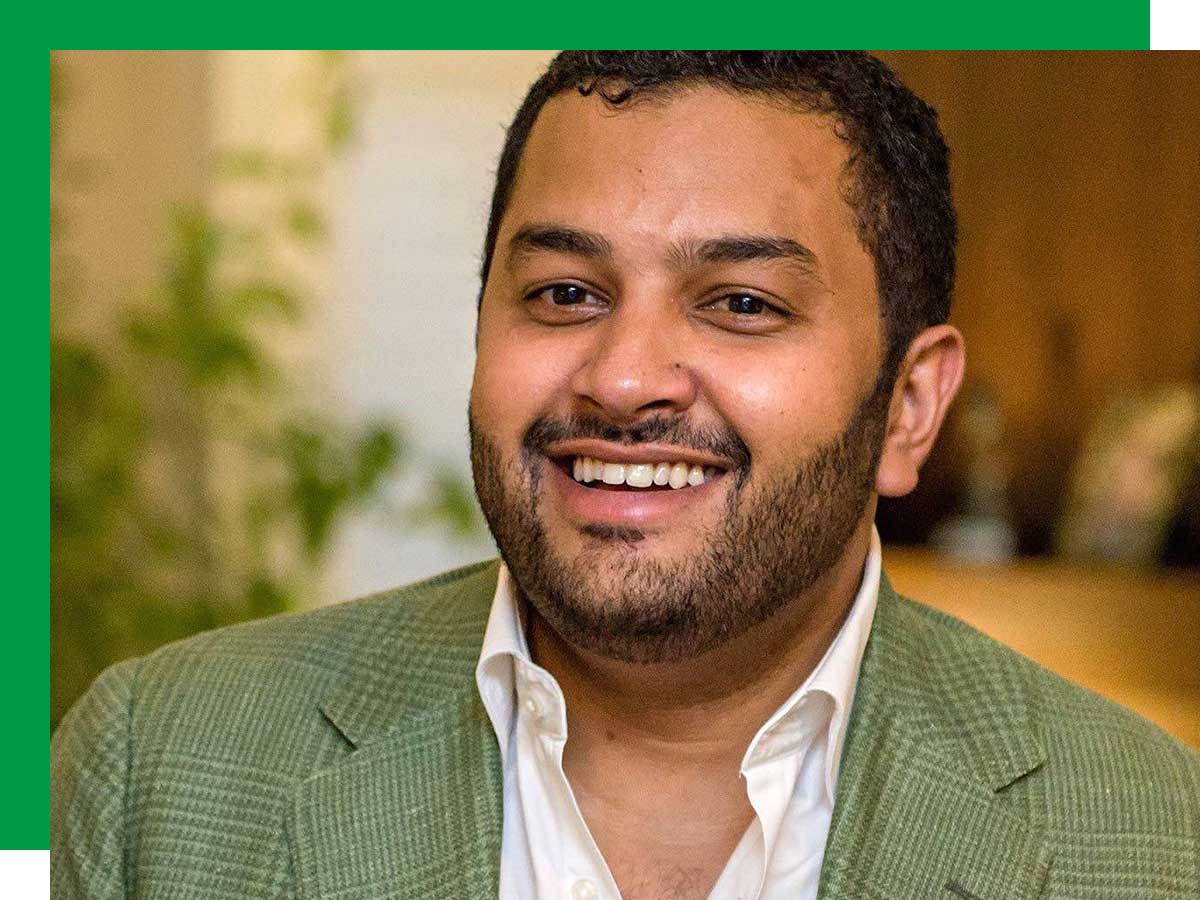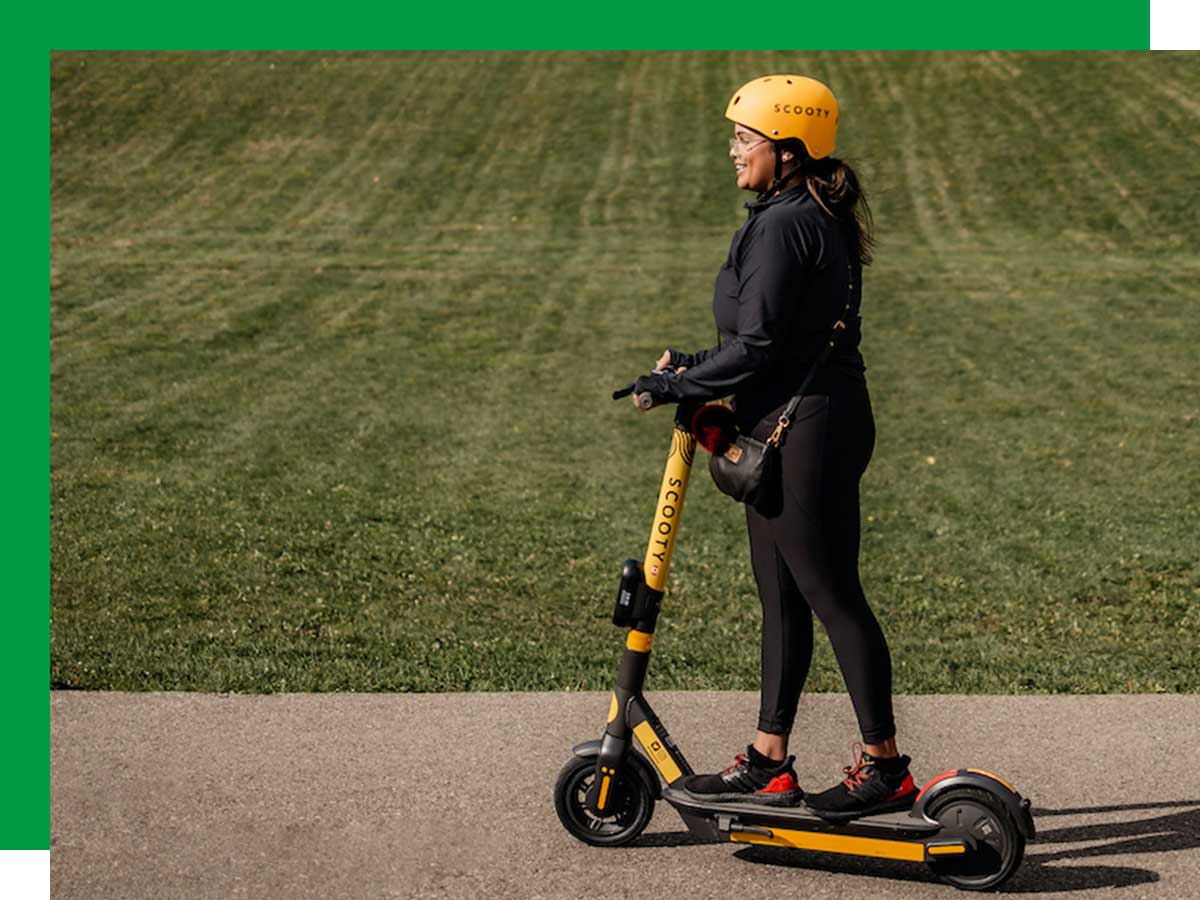 What inspired you to start Scooty?
I started my education journey at Ryerson as a Chang School student, then transitioned to part-time school and then to full-time undergrad and finally graduated with an MBA from TRSM. Throughout going to school, I was always working, so public transit was my lifeline. If I missed the bus or train because of something beyond my control, I would be late for class or work. Whenever that would happen, I would think – there has to be a better way to get to transit and not miss the bus or train. I had the unique opportunity to be working at Ryerson in several different roles. A common issue that I heard in all my roles was: "How do we make our commuter university more accessible?" It wasn't just a downtown issue but a suburban one as well. Public transit is not as frequent or accessible in the suburbs. I knew this problem wasn't going away, and we could not just rely on the government to solve it.
I finally had an "Aha!" moment when I was in Washington, D.C. with the Ryerson Leadership Lab. On the last day of our trip, I wanted to see the Obama portraits at the Smithsonian. Getting around using Uber was expensive, and we were looking around for cheaper options. We found some scooters that came with a free $10 riding credit. It seemed like a good deal, and we grabbed some scooters and were on our way. A journey that should have lasted 20 min by Uber took us there in about 10. That's when I got thinking — if these shared scooters can happen in the U.S., why not in Canada? I was inspired to be part of the solution.
Why is it important to establish accessible, eco-friendly modes of transportation in cities like Toronto?
Healthy cities cannot be created or sustained without access to reliable transportation infrastructure. Our populations have grown significantly, but our infrastructure has not caught up yet and will take time. People need to move to survive and fulfill their basic necessities. The global Covid-19 pandemic showed what a lack of movement could do to a society. We've had time to reflect over the past two years of dealing with the effects of the pandemic on our societal systems. Cities will continue to grow, and increased mobility will be critical to supporting that growth. The federal and provincial governments have also made significant investments in adopting eco-friendly modes of transportation. I am proud to say that Scooty will be there to support our growing cities and communities by providing accessible and eco-transport options. We can't wait to help people make their commutes easier!
What impact do you hope your company will have on the environment for future generations?
We all need to play a part in protecting our environment because, collectively, the impact will be significant. As an immigrant to this country who heavily relied on access to transportation, this industry is fascinating to me. It is a necessity that we need and one of the biggest emitters of greenhouse gases. Scooty was created out of the need to move short distances using small vehicles (such as e-scooters and e-bikes) quickly and seamlessly. Anyone of all ages and stages can use Scooty. When we launched, our youngest rider was 16, and the eldest was 77 years old. Every journey we make on a Scooty can replace an unnecessary short car trip. Multiply that with thousands of rides over a short period, and imagine the greenhouse gas reduction that can happen while having fun commuting. That is a win-win!