You are now in the main content area
For Applicants

ADaPT is offered in several streams to help train post-secondary graduates and students in their final semester for jobs of the future, with the skills that employers need now.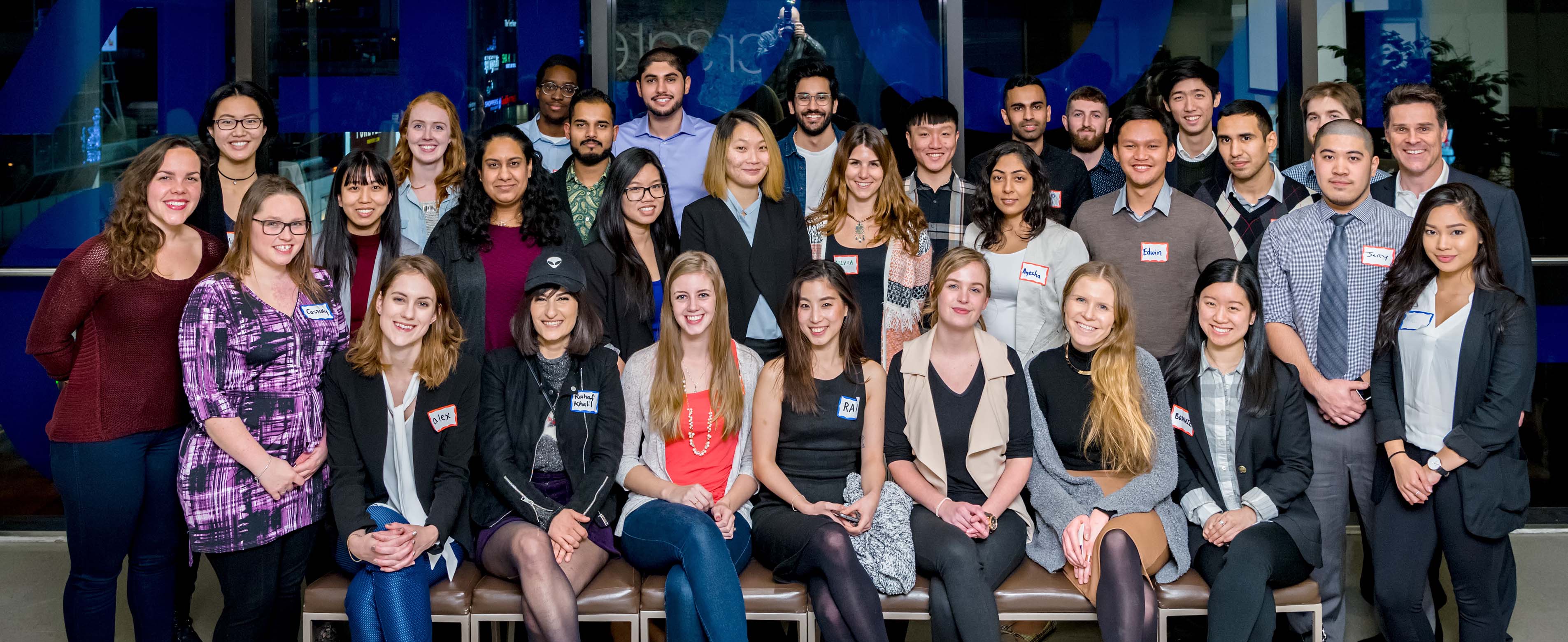 ADaPT Core
Are you a student in your final semester or a post-secondary grad? Looking to gain a competitive edge in the job market? Check out the ADaPT Core program!
Applications for ADaPT 2023 Training are now open!
Join us on Wednesday, April 5th from 12-1 PM Eastern Time and learn everything you need to know about the ADaPT Program! The information session will be held virtually over Zoom.
Date: Wednesday, April 5th
Time: 12 - 1 PM Eastern Time
Zoom Link: will be emailed to you upon registration
To register, please RSVP, external link.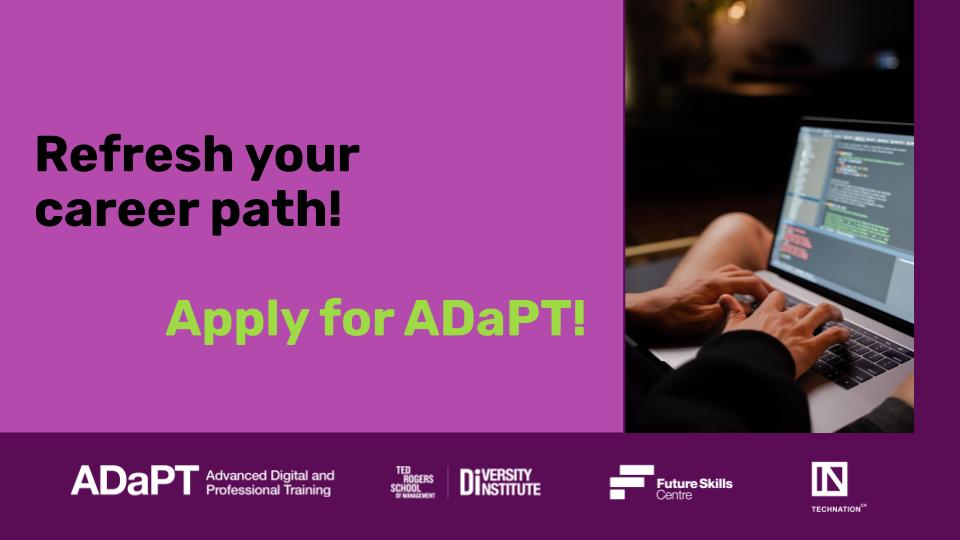 Apply by Sunday, March 26
Workshops on Wednesdays at 5:30pm, Saturdays at 10:00am PDT
Apply by Monday, April 10th
Workshops on Tuesdays at 5:30pm, Saturdays at 10:00am ET
Apply by Sunday, April 30th
Workshops on Mondays and Thursdays at 5:30pm, AT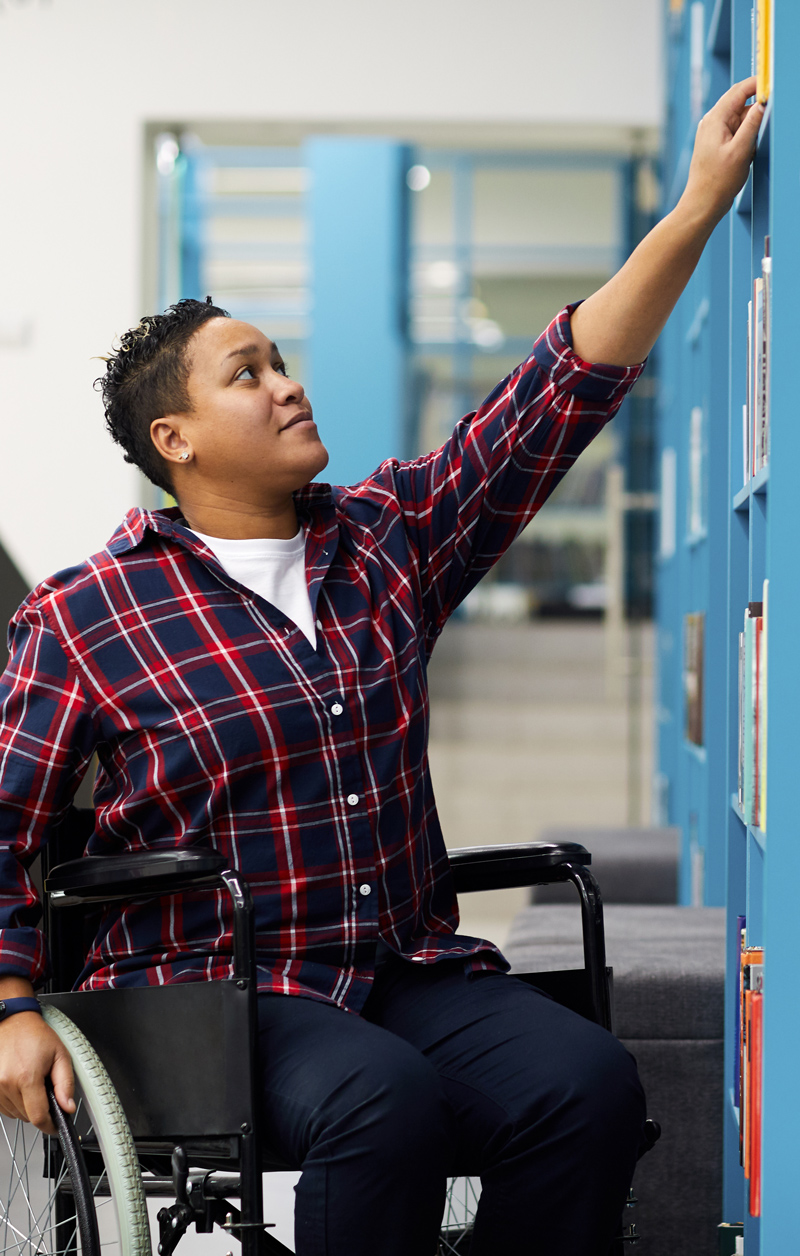 ADaPT career experts work to match employers and post-secondary graduates with the skills their organizations need. ADaPT participants have held a wide-range of positions, including:
Account Coordinator
Advocacy Coordinator
Auditor
Business Development Representative
Data Analyst
Inventory Clerk
Marketing Coordinator
Procurement Analyst
Production Assistant
Project Coordinator
Publicity & Promotions Assistant
Service Desk Analyst
Strategy Analyst
Studio & Project Assistant
Interested in applying for ADaPT? This program is competitive, and you will be required to submit an application.
If you're applying for ADaPT Core, you must be a student in your final semester of study OR a post-secondary graduate. Both undergraduate and graduate students and alumni are welcome to apply. Non-TMU students and alumni are eligible for ADaPT.
Where have ADaPT participants been placed?